Greetings fellow stalkers!
Just wanted to take a quick moment and wish everyone a belated Merry Christmas and happy, healthy start to 2014.
It has been somewhat of a massive challenge to really feel like I accomplished much these past few months. I feel like its been a mega marathon since getting back from Europe. I've been working, adjusting, and accomodating a lot the past few months-so i appreciate a lot of the slack that has been cut towards me. Thus being said, I had a slight spare moment to write some life thoughts with me, Lauren Slattery.
First off lets start by talking about the weather, because that is a great start to any opener conversation... We have gotten so much stinkin snow it makes my face hurt from smiling so much :D I can't remember a winter in the last 3 years that has had this much, which makes for fabulous snow walks with the puppy, cross country skiing, and overall marveling at the snowflake dancing beauty. Its been great working 2nd shift too, because I've been able to soak up the sunshine of the morning. No seasonal affective disorder for this chic!
Thanksgiving this past year was wonderful. I had a full 4 days off and was able to spend all of it with the family in Chicago for Slatteryfest 2013. We had optimal location right off Michigan ave, by a Gino's East. It was 45 degrees and little wind in the windy city... how bizarre. It was our 7th year dining at Joe's Stone Crab. We were talking to our waitress about our tradition and apparently "7"is the lucky number around that place because we got every dessert on the menu for free. My mom and I took our annual walk down to the Caribou coffee for our "sip and city stroll,: only to find out that Caribou was going out of business in this location and will only be found in Minnesota in the next year. Very bittersweet. Joey and I proposed to Brian and Melissa to be in our wedding party via the piano player at "Howl at the Moon." He played my request of "Blurred Lines" and announced our message. Missy was all grins, it was cute. Apparently my mother was confused and thought that she won a giant fish bowl of booze... good guess Patty. It was a really rejuvenating little weekend get-away. Also, our report from Jordy's dog sitter was that he only humped another dog when she wasn't looking. So proud of my little mutt.
Christmas was as good as it could be. I worked both the 24th and 25th. I got home at 1AM on Christmas Eve and came home to an entirely spotless apt with tea lights lit, foliage hanging, and mistletoe hanging, and two happy boys awake with hot chocolate ready. Perfection :) Especially after a night at work and giving enemas. This moment of being home quickly brought me back to the reality of the Christmas presence. Praise the lord. We got up and went to church and then made brunch. Totally rocked out the bacon wrapped turkey filets, cheesy potato casserole, fresh biscuits, homemade cranberry sauce, and peanut butter brownies (sorry Greg!). It was as good as it could get working the holiday. We put our tree up late this year and decided we're not taking it down until after my family's Christmas in late January. Its either keep the tree up longer to enjoy or throw it in the backyard and let the mice invade. Meh, we'll skip that.
Speaking of rodents, I am very proud of Jordy. Last week I was in the back porch of our flat to let him outside to pee when he started to scurry all over the place. I was down a flight of stairs and couldn't see what he was into, but I ran up to see what was going on to find a giant dead rat. Jordy's a stud. I was pretty grossed out having to take it outside after that, but at least I didnt have to finish it... I texted the landlord who had the exterminator come out the next day to check thing out. It was a single "Norway Rat." All was clear, just said sometimes in these old houses this time of year, you can find those suckers. So now everytime we go out the back door, the dog gets all squirrely and begins to hunt. Good boy.
I am really looking forward to 2014. I will be going broke on the 9 weddings we were invited to, but I guess its feast or famine. Maybe we can just regift the toaster on our registry list. ha. I still have to actually write my goals for the year, but for now will just say I am excited to start anew. That being said, hope everyone continues to have a safe and happy Christmas season. Remember to stop and remember what keeps you going and say thanks for that.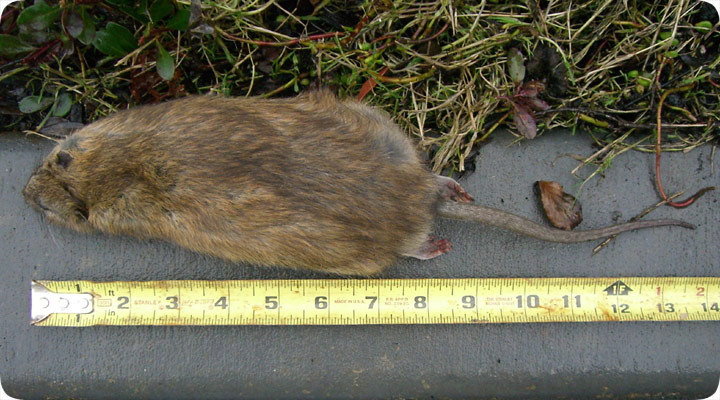 yeup, no exaggeration. Your welcome :)